Extravirgin olive oil since 1895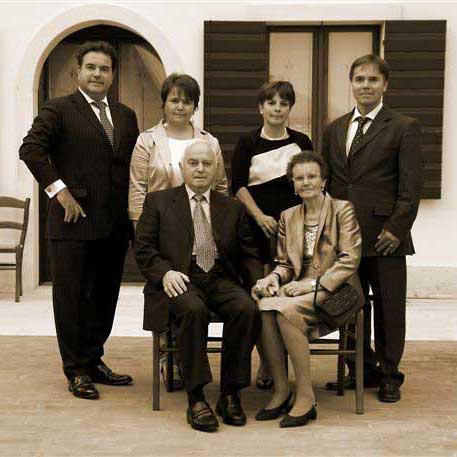 Constituted in 1895 by founders: RE_gina and isi_DORO from which the name REDORO is derived. The Company of handicraft character is linked to tradition, but adapts dynamically to market developments. The passion and secrets to produce REDORO 100% Italian extra-virgin olive oil have been handed down from father to son for over 100 years, marking in the mid '90s, the switch from local production firm to a national and international company, that brings in every kitchen and on every table worldwide, the passion, the taste and the quality of REDORO's experience.
Despite the great success, the values that guide the company are the same as ancient times: quality, genuineness and love in every small gesture, from the cultivation of the olives, to hand picking until the transformation in extra-virgin oil or delicious products like paté or specialties in oil.
The familiar guide of the company is the most important strenght of Salvagno's Family. It's suitable to preserve the tradition and quality of Veneto extravirgin olive oil and it confirms the excellence of the oilve oil to give all guarantees to the consumers of the greatest care for the products: from harvest to olive selections, cold pressing and bottling.
Our open public space, in Via Marconi 30 in Grezzana Verona, is open Monday to Saturday 8.30 – 12.30 and 15.00 – 19.00. For more information please call +39 045 907622 – write us info@redoro.it – if you are not near us you can visit our online store.